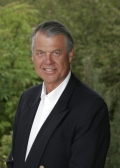 Welcome and thank you for visiting my website. I am a Licensed Professional Counselor, a Clinical Member and Approved Supervisor in the American Association for Marriage and Family Therapy, a Certified Sexual Addiction Therapist:Candidate, a Critical Incident Stress Debriefing Specialist, an Interventionist and a Certified Grief Counselor. I have been in private practice for more than 25 years. I began my career as a pastor and returned to training at the Texas Research Institute of Mental Sciences in Houston, Texas in 1984. My specializations include treating marital relationships with Emotionally Focused Counseling, treating Post Traumatic Stress Disorders, Grief Counseling, providing Critical Incident Stress Debriefing for businesses
and treating survivors of physical and emotional abuse.
If you are experiencing any of the following issues I can support you as you deal with them in a positive and healing manner.
Programs for
Sexual Health and Addiction
Separation and Divorce Issues
Grief after a significant loss
Post Traumatic Stress Disorder
Depression/Anxiety/Anger
Conflicts at Work
Alcohol/Substance Abuse Issues
I
have spent many years working with individuals, couples and families from a variety of different backgrounds and circumstances. My belief is that behavioral symptoms that are problematic in the present were solutions to a problem in the past. Often these solutions have outlived their usefulness and a new way of living that can create a more satisfying life is calling.
I welcome your confidential phone call to discuss any aspect of the counseling process. For a free consultation you can email me with your phone number at skirev7755@gmail.com or you can call me at 970-390-7377. I will return your call before the end of the day.
Don Bissett
Visit Don on Google+